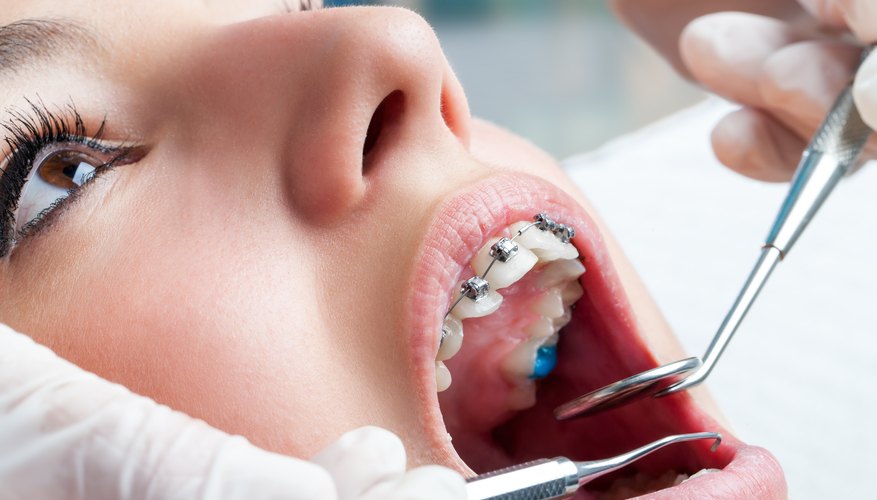 An orthodontist is a dentist who specializes in jaw alignment and moving teeth. Orthodontics is the branch of dentistry that corrects teeth and jaws that are positioned improperly.Crooked teeth and teeth that do not fit together correctly are harder to keep clean, are at risk of being lost early due to tooth decay and periodontal disease, and cause extra stress on the chewing muscles that can lead to headaches, TMJ syndrome, and neck, shoulder, and back pain. Teeth that are crooked or not in the right place can also detract from one's appearance. The benefits of orthodontic treatment include a healthier mouth, a more pleasing appearance, and teeth that are more likely to last a lifetime.Many different types of appliances, both fixed and removable, are used to help move teeth, retrain muscles and affect the growth of the jaws. These appliances work by placing gentle pressure on the teeth and jaws. The severity of your problem will determine which orthodontic approach is likely to be the most effective
Becoming an Orthodontist
If becoming an orthodontist is a career that interests you, it is not a decision that should be taken lightly. It can take ten or more years of education, after high school to become an orthodontist.The first step to becoming an orthodontist starts with completing four years of college. After earning a bachelor's degree, the student must complete four years of dental school along with an additional two to three years of training and education an orthodontic residency. After completing the residency, a dentist must pass the written section of the American Board of Orthodontics exam in order to become a practicing orthodontist.
How Much Do Orthodontists Earn? 
As with many professions, an orthodontist's salary can depend on different factors such as education, experience, location (city and state), available offices hours, and other factors. Even though an orthodontist's salary can range anywhere from $65,000 to $650,000 annually, the Bureau of Labor Statistics reports that the mean annual wage of an orthodontist is roughly $186,000. The Bureau of Labor Statistics also reports that orthodontists are among the top 20 highest-paid occupations in the United States.Being an orthodontist can be a very rewarding and lucrative career, however, the path is not an easy one. According to the American Association of Orthodontists, out of 100 dental school graduates, only six go on to become orthodontists. While these statistics may sound staggering, orthodontists are their own bosses and they are very respected members of the community. They work flexible hours and many orthodontists even choose only to work three or four days a week.
In the field of orthodontics, employment is projected to grow faster than most careers. An orthodontist who stays stay up to date with the latest technologies and techniques through continuing education will be more likely to find open job positions. The Bureau of Labor Statistic's Occupational Outlook Handbook predicts growth of orthodontist positions of 21% by 2020.
If you are interested in a career as an orthodontist, you may also want to explore a career as a dentist, an orthodontist assistant, or other careers in dentistry.